Here's our newest addition to the fleet. A 55T Grove GMK3055 in full R.J. Crane Yellow livery.
The GMK3055 is a 60-ton maximum capacity crane in a compact, three-axle carrier. The crane comes with a six-section boom that extends between 9.7 m – 43 m (32 ft – 141 ft). It also provides an 11,600 kg (25,500 lb) counterweight with hydraulic removal system.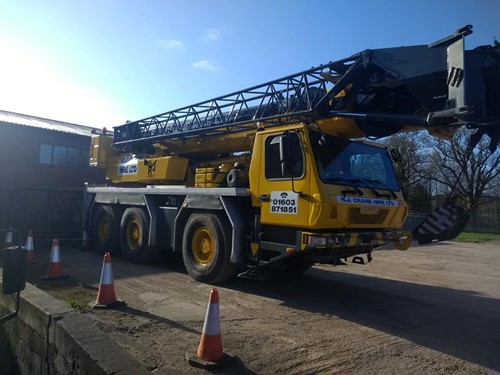 It also has a 8.7 m –15 m (28.5 ft – 49.2 ft) bi-fold lattice swingaway, hydraulic luffing or manual offset.